Working For StewartBrown
"It is a great firm for gaining a variety of experience."
The accountancy profession is a great training ground which offers a rewarding career, full of opportunities.
StewartBrown is regularly looking for staff to cater for our growth. We offer applicants the opportunity to join a mid-tier firm that is large enough to provide a challenging environment, whilst still being small enough so you "don't get lost".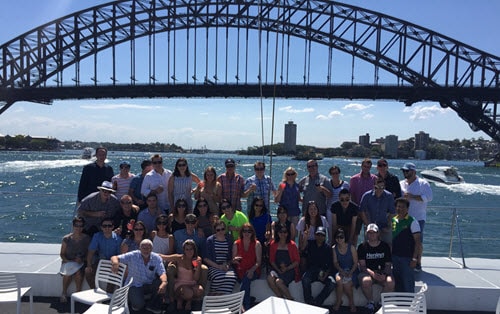 Our clients are sufficiently diversified to provide interesting work opportunities and for you to make a positive contribution to the service we provide them. Unlike many firms who limit contact with clients, we encourage this and delegation in general. This exposure to new people and tasks is rewarding and challenging, and will help you develop both personally and professionally.
The heart of any professional services firm is the calibre and integrity of the team. When we recruit we are looking for candidates that are not only confident and motivated, but who are also methodical, logical and reliable.
If you are up to the challenge, then apply to join us.
Training and Development
"Encourages staff to undertake further studies such as the CA program, and offers good study leave support if they do."
Payment of Membership Fees: We reimburse the cost of one annual professional membership fee for each employee.
Study Leave Support: The professional development of our staff is important to us. We provide appropriate study leave support for staff members who wish to further their studies. If you undertake the CA program with Chartered Accountants Australia and New Zealand (CAANZ), we will reimburse the CA module fees upon successful completion of each module.
Staff Training: We encourage our staff to continually increase their knowledge and experience. In addition to on-the-job training, we provide regular formal training in-house on tax and audit topics, which are conducted by outside presenters who are expert in their field.
Social
At StewartBrown we encourage our staff to get involved in worthy charity and community projects and to participate in our firm's social activities including:
Various sporting activities and challenges
Last Friday of each month is "Casual Day" with donation to World Vision followed by drinks
Regular office or team lunches, bonding days, drinks and morning teas
Charity events such as Jeans for Genes day
End of audit season activity and lunch
Melbourne Cup lunch
Christmas party