StewartBrown Advisory tailors client's investment portfolios based on the following core beliefs: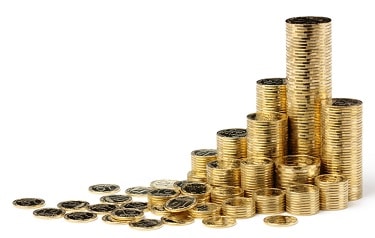 Portfolios are constructed to meet our clients' needs. Our first step in portfolio design is to work out what you want and what you need to achieve. It's not about asking you your age or whether you're risk adverse so you can be squeezed into a preset box. Our main driver is ensuring you meet your current and/or future cash flow needs with an acceptable level of certainty.
Risk is the chance of not meeting the clients' needs. The most important risk to you is poor, long-term, real returns resulting in insufficient cash flow to sustain your lifestyle. Excessive volatility is a secondary, albeit important risk. Tracking error or institutional business risk shouldn't enter into the equation.
Active asset allocation reduces risk and increases returns. Buying assets when they are cheap and selling when overpriced helps avoid the mistakes that come with investing in overprices assets and delivers better returns than a set and forget approach followed by static asset allocation.
Return forecasts are long term and forward looking. Our forecasting process tells us a lot about portfolio value in the long term, but very little about the short term. By separating returns into income, growth and the effect of changing valuations ratios, we provides a clear insight into long-term future returns which are infinitely more reliable than historic extrapolations.
Stock selection needs to be consistent with the asset allocation decision. This goes hand in hand with diversification across sectors. It is important that the stocks selected resemble the asset class they are supposed to represent.
Taxes matter. The impact of income and capital gains tax can be debilitating on the performance of a portfolio. Our investment recommendations are made on an after tax basis and each client is considered independently as each client has a different tax position.
Investment and transaction costs matter. Our preference is to invest directly into quality assets without the use of expensive administration platforms. Where managed funds are required, exposure is obtained using low cost index funds and a limited number of quality active managers in a few key areas. Transaction costs are taken into consideration when we recommend investment changes to your portfolio.
StewartBrown Advisory's direct equities portfolio management goal is to achieve attractive long-term returns at a lower than average risk, by investing in a concentrated and appropriately-diversified portfolio of attractively valued and outstanding businesses.
Our patient and disciplined approach with a steadfast commitment to our investment philosophy and structured investment process promotes the likelihood of successful outcomes while reducing the risk of permanent capital loss.
Our investment services include:
Portfolio construction – our process ensures your portfolio is well positioned to maximise returns for a given level of risk
Strategic and tactical asset allocation and recommending adjustments as required
Investment recommendations – stock selection for Australian equities and listed property trusts, listed investment companies, managed funds, term deposits and cash accounts
Transaction implementation - (i.e. buy/sell investments, completion of paperwork, updating share registries)
Providing you with advice on relevant corporate actions (e.g. share purchase plans, buy-back offers)
On-line portfolio access
Full administration and reporting
---