It could be said that from the initiation of the new Aged Care Funding Instrument (ACFI) in March of 2008 that the aged care sector was in a 'revenue phase' that saw the cumulative Care Income grow to 71% at March 2017 as shown in Figure 1.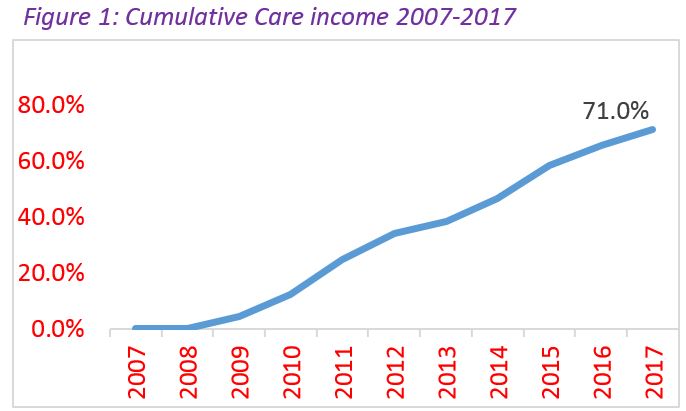 Now there will be a number of people who may see this figure and suggest that providers have done very nicely out of this growth, but while the revenue grew, so did the costs. For example Care Wages grew more than 75% in the same time period.
During this same period the Care Result (care revenue minus care expenses) grew from $4.40 per bed day in June 2007 to a sector high of $14.92 in September of 2011.
Then the first fiscal cliff appeared as the government looked to reign in the growth of their share of care revenue, so that by June 2013 the Care Result had fallen back to $6.79 per bed day.